Friends of Douglas County K-9
This scrappy veterinarian-founded non-profit had a dream: Engage the community to help pay for dogs, training and supplies for the local sheriff's department K-9 Unit. They just needed a way to tell their story and gain the public's trust.
The Challenge
With the exception of deputy salaries and vehicles, the Douglas County Sheriff's Department (DCSD) K-9 Unit in
Colorado is funded almost entirely by donations. With each of these specifically bred and trained K9s costing as much as $30k each over their lifetimes, the non-profit's ultimate goal of expanding the K9 Unit from two dogs to six was daunting at best.
An unknown newcomer to the world of non-profit organizations, Friends of
Douglas County K-9 (or "K-9 Friends" as they're known by all) asked Modus Persona for help crafting a credible and recognizable brand, raising awareness in the community, and executing a strategy to raise the money to fulfill its vision and mission.
We repaid that request by naming K-9 Friends as our main pro-bono client, which they've been since their inception in 2011. Then we went to work.
Douglas County K-9
The Strategy
It's always exciting to get in on the ground floor to help build a brand – and one as exciting and interesting to work with as K-9 Friends is even moreso. We got to work, building the brand, building the brand identity, defining our strategies, and articulating the story of this heroic team, which gave us a solid platform to build upon, year over year. This included:
Comprehensive brand development
Marketing and creative strategy
Website development
In-house video production and photography (see below)
Creative collateral to support sponsorship and events
Content development including blogs and articles
Social media management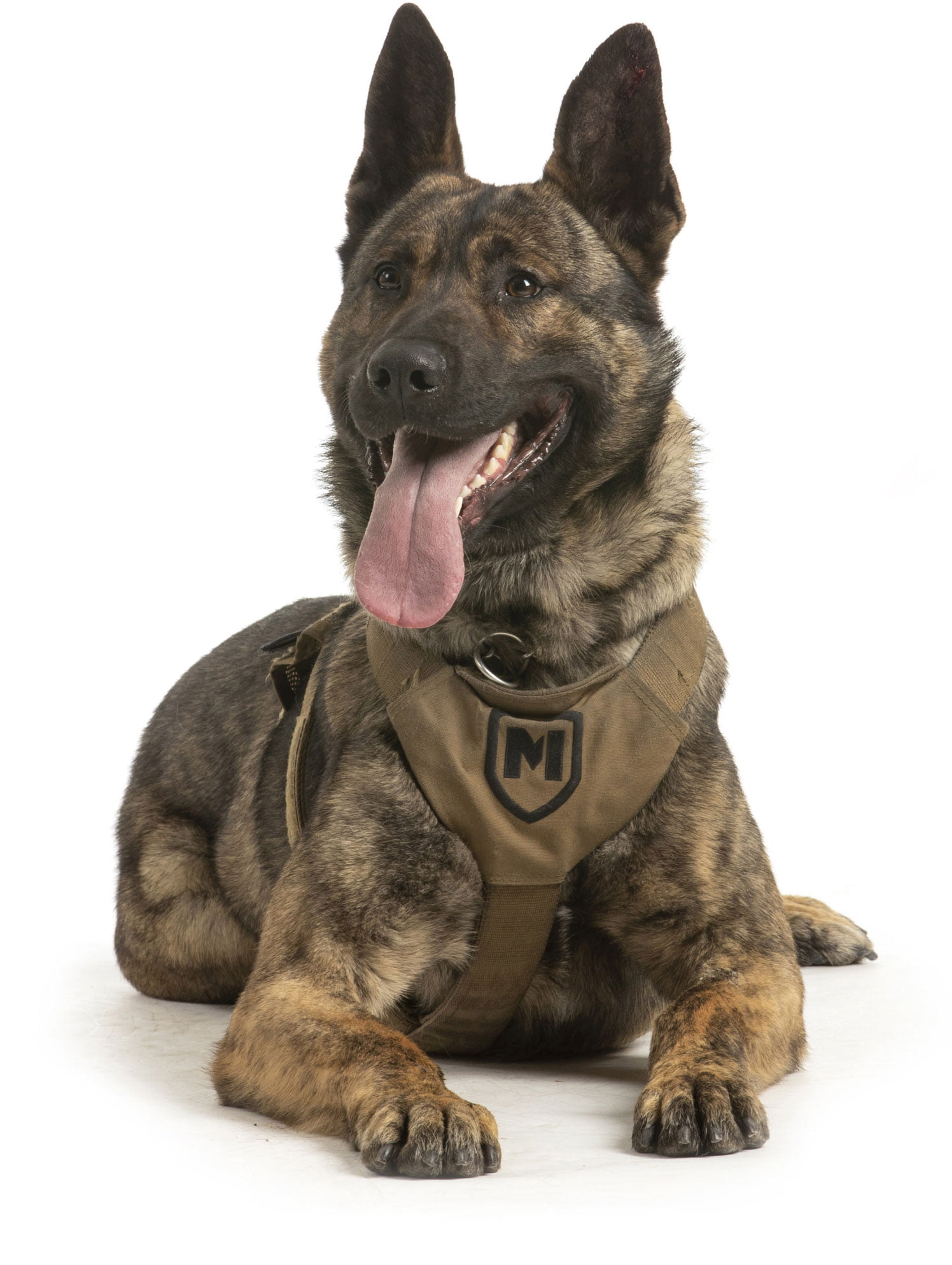 The Gala
Since its inaugural event in 2011, the annual K-9 Friends Howling Good Time Gala has become a centerpiece of the fundraising efforts for the K-9 Friends organization. Every year (with the exception of the COVID-19-cancelled event in 2020), the greater community of supporters and benefactors of the Douglas County Sheriff's Dept. K-9 Unit come together to meet the next year's fundraising goals. The Gala features both silent and live auctions, a catered dinner, fundraising video, and live celebrations of the K9 Unit's accomplishments in the Douglas County community.
Modus Persona has partnered with K-9 Friends since the first Gala in 2011, providing print collateral and signage, digital marketing and video production for the event, which has helped raise more than $1 million for the unit.
The Results
With Modus Persona's help, K-9 Friends has purchased 10 new dogs for the DCSO K-9 Unit (10 K9 officers and one therapy dog), custom-fit Kevlar vests for each K9, world-class training and an array of specialized equipment and supplies. K-9 Friends even provides healthcare for the dogs in their well-deserved retirement.